Date: 7pm Monday 7th – 1pm Friday 11th May 2018
A relaxing retreat on the beautiful island of Menorca. Join Nagarjuna Centre for this get-away break, where guided meditations can help us to refresh ourselves and improve our outlook on life.Meditation and mindfulness techniques will allow us to feel connected and filled with good intentions. In each session, Kadam Bridget Heyes will give a brief introduction and guide all the meditations.
The International Retreat Centre in Menorca will be hosting us for this trip. It is a secluded refuge set in forested hills, with a beautiful Temple, visitor accommodation, and scenic terraces. IRC Menorca is located in the centre of the island (which is 10 miles across and 35 miles long.) It has beautiful walks and is known for its tranquillity.
---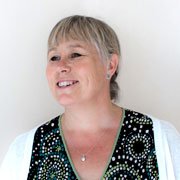 The retreat will be guided by Kadam Bridget Heyes, the UK National Spiritual Director of the NKT.
Kadam Bridget is known for her powerful teachings, compassionate heart, and deep understanding of Buddha's wisdom advice. Her teachings are exceptionally clear and she presents profound ideas in a way that are easy to practice and integrate into daily life. As a mother of two, she has a special insight into how to bring Buddhism alive to meet the demands of a busy modern life. Kadam Bridget shows an inspiring example for everyone on the spiritual path.
In order to book this retreat please follow this link: https://meditateinnorthants.com/product/2018-05-07-retreat-in-menorca/